Welcome to our online Skin Care store!
Whether you are looking for the best products in general facial skin care , anti-aging, anti-acne, or skin rejuvenation you'll find the best and latest cosmetic skin care products right here, all in one convenient place!
We offer a wide selection - over 1000 products! – great prices and a customer rewards program that gets you additional special discounts! You'll be sure to find the cosmetic skin care products that will best suit your needs. Choose from alpha hydroxy acids, antioxidants, cleansers, toners, treatments for acne, rosacea, hyperpigmentation and other skin problems along with treatments for fine lines and wrinkles and a host of anti-aging skin care products.  Choose from among the world's most popular and respected cosmetic skin care product manufacturers like Obagi, Revision and NeoStrata.
For our top of the line cosmetic skin care products, click on the link below to shop now!
Here are a few of our favorite Skin Care products!  Click on the photo to order:
SkinMedica TNS Eye Repair

---
Here are some of our preferred post-op garments - click on the photo to order:
Biker Shorts (Liposuction of Thighs)

Below-The-Knee (Lipo of Thighs & Knees)

Brazilian Buttlift Pillow

---
---
Sun Block / Sun Protection
EltaMD Broad Spectrum SPF 50

Neutrogena Kids Water-Resist SPF 70+

EltaMd UV Aero Sunscreen SPF 45

Sun Bum Clear Zinc SPF 50

Baleaf Women's UPF 50+ Shirt

Baleaf Women's UPF 50+ Hoodie

Ubestyle UPF 50+ Leggings

Furtalk Women's Beach Hat UPF 50

Baleaf Men's UPF 50+ Shirt

Baleaf Men's UPF 50+ Hoodie

Naviskin Men's UPF 50+ Cargo Shorts

Ellebin UPF 50+ Baseball Cap

---
Nutritional Supplements / Vitamins
Kirkland Vitamin C 1000mg, 500 Tabs

Kirkland Daily Multi Vitamins, 500 Tabs

Kirkland Fish Oil with Omega-3, 400 Softgels

Pure Naturals L-Lysine 1000mg, 360 Tabs

Optimum Nutrition 100% Whey, 5 lbs.

Quest Nutrition Mint Choc Protein Bar, 12ct

Country Time Lemonade Drink Mix

Gatorade Orange, 51 oz Powder

---
Make your healing a priority with VitaMedica's Recovery products - from Arnica Montana to Bromelain...even Probiotics!   VitaMedica offers FREE Priority Ground Shipping on all Recovery product orders!
It's simple - visit vitamedica.com!
Arnica Montana
Reduce Bruising and Swelling After Surgery
Homeopathic Arnica montana has been used for centuries to treat bruising, swelling and pain associated with soft tissue injury. Ideal after less-invasive surgical procedures and for sprains and strains from overuse or sports injury. With a two-week supply per bottle, the next time you suffer from bruising & swelling, relief is just a medicine cabinet away.  Click on the picture below to order!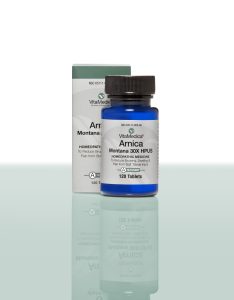 Bromelain with Quercetin
A Natural Anti-Inflammatory Combination
Inflammation is the body's innate reaction to tissue damage.  Balance the natural inflammatory response with the combination of bromelain and quercetin.  These two botanicals exhibit excellent properties for maintaining healthy tissue and joint health after physical stress and athletic activity.  Click on the picture below to order!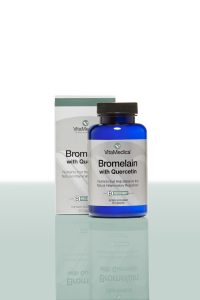 Lyle M. Back, M.D. Cosmetic Skin Care Specialists of Cherry Hill is a participant in the Amazon Services LLC Associates Program, an affiliate advertising program designed to provide a means for sites to earn advertising fees by advertising and linking to amazon.com