This revolutionary technique for body contouring works by "melting the fat". Using a tiny laser, it's an easier and more gentle process to remove and sculpt away fatty deposits. This often allows for a simple office procedure instead of traditional liposuction in the operating room.
Smart Lipo Consultation
Before choosing from your options for SmartLipo, you will have a private, in-depth consultation with Dr. Back, who has earned a reputation as a 'Top Doc' for cosmetic surgery in South Jersey. After an examination, he will review with you everything you want and need to know, and together you will discuss your goals and his recommendations. All the details of the procedure will be reviewed, and you will also have ample time for questions. 'Before & After' photos of our previous patients' results are available to help new patients visualize the options available to them.
Smart Lipo Procedure
Special tiny instruments and the SmartLipo laser can be used to reshape the neck/jowl area, the abdomen, the hips, the inner thighs, the arms…anywhere where you might have a stubborn zone of fat, it can be dissolved and suctioned away. Dr. Back will use a special local anesthetic mixture to numb the areas first in this sophisticated 1-2 hour office procedure.
Smart Lipo Recovery
Less bruising and less swelling than traditional liposuction is the rule. Only small nicks in the skin are needed for SmartLipo, which are hidden in the natural small creases and folds of the body. Laser liposuction usually heals quickly – compression garments are typically worn for only 1-2 weeks.
Dr. Back makes it easy – click here for details!
If you are interested in Smart Lipo in Cherry Hill and want to know more about your options, call (856) 751-7550 or click here to schedule a private consultation with Dr. Back today.
Read Dr. Back's article "Liposuction – What You Should Know Before You Do It"
To read more articles written by Dr. Back about Body Surgery, click here!
Testimonials:
Great experience
Thank you all for my great experience at your establishment! I would recommend you and your wonderful staff to anyone I know. I am extremely happy with my results and with my recovery. You have changed my life dramatically and I thank you for that.
Tanya K.
*Individual results may vary
Ask Dr. Back: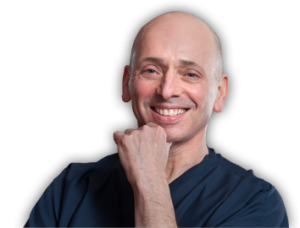 What are the risks and complications?
As is true for any surgery, plastic surgery carries some uncertainty and risk, including the possibility of infection, bleeding, blood clots, adverse reactions to anesthesia, and other postoperative complications. These can occur no matter how skilled and experienced the surgeon. You can reduce your risks by choosing a qualified, board certified plastic surgeon and closely following their advice, both …
People who viewed this page also viewed these pages:
*Results will vary with each individual