The swelling of breast tissue in men (often referred to as "man boobs") is actually a condition known as "gynecomastia." Men with this condition are often embarrassed to take off their shirts and will avoid the beach, the pool, anywhere they have their shirt off.
Fortunately, most cases of "man boobs" can be effectively treated with simple liposuction!
This fullness in the chest can occur spontaneously but is also associated with the use of steroids, certain medications, as well as certain medical conditions. Many adolescent boys will develop gynecomastia which can persist or worsen in ensuing years, however older men can also develop this condition.
Gynecomastia Consultation
Before choosing from your options for male breast reduction, you will have a private, in-depth consultation with Dr. Back, who has earned a reputation as a 'Top Doc' for cosmetic surgery in South Jersey and Philadelphia. After an examination, he will review with you everything you want and need to know, and together you will discuss your goals and his recommendations. All the details of the procedure will be reviewed, and you will also have ample time for questions. 'Before & After' photos of our previous patients' results are available to help new patients visualize the options available to them.
Gynecomastia Procedure
Often, a specific type of liposuction called Vaser or ultrasonic liposuction will yield the best results. This is because the fatty tissues that cause gynecomastia are very fibrous and thick and won't respond well to traditional liposuction. The heat generated by the ultrasonic liposuction helps to liquefy the thick fat and also helps to retract the often loose and expanded skin that might be associated with this condition. Sometimes the lumps of hardened breast tissue will have to be surgically removed. Dr. Back will discuss and advise you about this beforehand.
Gynecomastia Recovery
The chest may be very sore for 2-3 days and is kept compressed in a large ace bandage for 3-4 weeks. Restrictions in chest muscle use are very important to avoid complications and obtain proper skin retraction during this time.
Dr. Back makes it easy – click here for details!
If you are considering Gynecomastia in Cherry Hill and want to know more about your options, call (856) 751-7550 or click here to schedule a private consultation with Dr. Back today.
Read Dr. Back's article "The Diagnosis, Causes & Treatment Of 'Gynecomastia' In Men"
To read articles written by Dr. Back about Facial Procedures, click here!
Testimonials:
Thanks again
I just wanted to thank you once again for taking such good care of me and my mom! You are wonderful and I thank you!
Danielle D.
*Individual results may vary
Ask Dr. Back: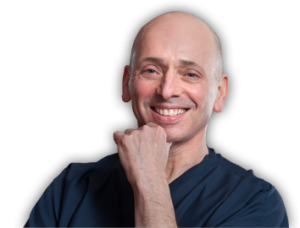 How can I best prepare for surgery?
As you meet with our team prior to surgery, we'll give you specific instructions on how to prepare for your procedure, including guidelines on: Eating and drinking Smoking (i.e., STOP!) Taking or avoiding certain vitamins and medications Carefully following these instructions will help your surgery and recovery to go more smoothly. In addition, Dr. Back and our staff will be available …
People who viewed this page also viewed these pages:
*Results will vary with each individual