This popular operation (sometimes called a "Nose Job") for both men and women is often done because the nose doesn't 'go' with the rest of the face. Many women seek a nose that is more feminine and in proportion to their facial features. Men want a nose that is more defined and handsome, rather than bulky or 'beaked.' Previous trauma to the nose that has affected the shape or created breathing difficulties are also issues that can be addressed by Rhinoplasty.
Rhinoplasty Consultation
Before any Rhinoplasty procedure at the Cosmetic Surgery Center of Cherry Hill, you will have a private, in-depth consultation with Dr. Back, who has earned a reputation as a one of the best cosmetic surgeons in the South Jersey and Philadelphia areas. After an examination, he will review with you everything you want and need to know, and together you will discuss your goals and his recommendations. All the details of the procedure will be reviewed, and you will also have ample time for questions. 'Before & After' photos of our previous patients' results are available to help new patients visualize the options available to them.
Rhinoplasty Procedure
This outpatient procedure takes 1-2 hours and is usually performed under general anesthesia. All the incisions are hidden inside the nose, as the cartilage, bone and tissues are gently sculpted to create the desired shape. Occasionally an "open rhinoplasty" technique will require a small nick at the base of the nose for some patients. Dr. Back's goal is to make an esthetically pleasing nose that fits nicely and in proportion with your face and facial shape. Special tapes and a splint are applied once the procedure has been completed.
Rhinoplasty Recovery
Any 'packing' used is typically removed before you go home. The splint and tape will be carefully removed by Dr. Back in the office in about a week, but should not be disturbed in any way in the interim. Swelling and bruising are the rule, but typically substantially resolve in about a week. Most patients have very little pain. There may be some bloody nasal discharge for a day or two – a 'drip pad' is needed during that time. Although the final appearance of your new nose can take many weeks to appear, you will likely see 80-90% of the result within 2-4 weeks of your procedure.
Dr. Back makes it easy – click here for details!
If you are interested in Rhinoplasty in Cherry Hill and want to know more about the procedure, call (856) 751-7550 or click here to schedule a private consultation with Dr. Back today.
Read Dr. Back's article "Rhinoplasty – Five Things To Know Before Your 'Nose Job'"
To read articles written by Dr. Back about Facial Procedures, click here!
Testimonials:
Cute nose
What a wonderful job you did on my nose! I just wanted you to know how happy I am with it. I think it looks great! It's very "cute". Thank you for always making me feel so comfortable and special. I love the "VIP" treatment. You are a terrific doctor and believe me all of my friends know. Thanks for everything!
Lisa C.
*Individual results may vary
Ask Dr. Back: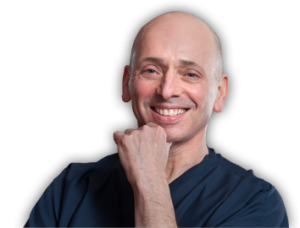 Should I get a "second opinion"?
Getting a second opinion is always of value when contemplating having a cosmetic procedure.  We thoroughly recommend and support this idea.  To have the greatest degree of confidence in these opinions, be sure to choose a Plastic Surgeon who is Board Certified by the American Board of Plastic Surgery (ABPS).  The American Board of Medical Specialties …
People who viewed this page also viewed these pages:
*Results will vary with each individual