As we age, facial wrinkles and creases begin to appear as the underlying collagen begins to thin, break down, and disappear. Environmental aging from sun damage, wind, and cold further contribute to this process. Wrinkle fillers are extremely popular for softening and smoothing away the lines around the mouth that can tend to make one look angry or scowling.  Fillers can restore fullness to the cheeks, and create fuller and more sensual lips as well.  Years of research have resulted in the perfecting of Hyaluronic Acid (HA), a totally synthetic version of a plumping substance found naturally in the skin. Stabilized to last for several months, HA is a soft, natural wrinkle filler that has become the 'standard' for modern procedures. HA's (such as Restylane®, Perlane®, Juvederm®, Vollure™, Voluma®, Volbella®, Belotero Balance®, Prevelle Silk™ and Hydrelle™) are synthetic – no animal or human source – minimizing the risk for allergy or reaction.  Other types of non-HA fillers (like Radiesse®) might also be an option Dr. Back will discuss with you.
For Long Term Wrinkle Fillers – Click here!
Wrinkle Fillers Consultation
You will have a private, in-depth consultation with Dr. Back where he will review with you everything you want and need to know. After an examination, together you will discuss your goals and his recommendations. All the details of the procedure will be reviewed and you will also have ample time for questions. Typical "before & after" photos as examples are on hand as a part of this process.
Wrinkle Fillers Procedure
The HA's come in a single use pre-packaged sterile syringe. HA is a crystal clear gel which is already mixed with a gentle numbing agent to improve comfort during treatment. Dr. Back uses sculpting techniques to help reduce wrinkles or folds, plump or fill out the cheeks or lips and soften and smooth lines. A healthier, natural, younger and sensual look typically results. HA's are synthetic – no animal or human source – minimizes risk for allergy or reaction.
Wrinkle Fillers Recovery
Mild swelling and/or mild bruising lasting less than 24 hours is common. There are no restrictions or precautions otherwise. Makeup, lipstick and all normal activities can be resumed in one day. A repeat treatment is not usually necessary for several months.
Dr. Back makes it easy – click here for details!
If you are considering Wrinkle Filler treatments in Cherry Hill, call (856) 751-7550 or please click here to arrange a private consultation with Dr. Back.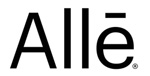 You could earn up to 250 Allē® Points with your Wrinkle Filler treatment!  Join our FREE Reward Program today! Earn every time you get treated so you can treat yourself!  Click here!
Read Dr. Back's article "Wrinkle Fillers – Five Things To Know Before Having A Treatment"
To read articles written by Dr. Back about Facial Procedures, click here!
*Results will vary with each individual