This revolutionary technique for works by 'melting the fat' while simultaneously tightening the skin – perfect for the neck, jawline, and chin areas. Using a tiny laser, it's an easier and gentler process to remove and sculpt away fatty deposits. Laser liposuction is a simple office procedure – no operating room needed!
Smart Lipo Consultation
Before choosing any cosmetic procedure at the Cosmetic Surgery Center of Cherry Hill, you will have a private, in-depth consultation with Dr. Back, who has earned a reputation as a one of the best choices for plastic surgery in the South Jersey and Philadelphia areas. After an examination, he will review with you everything you want and need to know, and together you will discuss your goals and his recommendations. All the details of the procedure will be reviewed, and you will also have ample time for questions. 'Before & After' photos of our previous patients' results are available to help new patients visualize the options available to them.
Smart Lipo Procedure
Special tiny instruments and the SmartLipo laser can be used to thin out and tighten the neck/jowl area, and the jawline. Dr. Back uses a special local anesthetic mixture to numb the areas first in this sophisticated 1-2 hour office procedure.
Smart Lipo Recovery
Minimal bruising and minimal swelling are the rule. Only small nicks in the skin are needed for SmartLipo, which are hidden in natural small creases and folds. Laser liposuction usually heals quickly – a simple neck compression garment is typically worn for only 1 week.
Dr. Back makes it easy – click here for details!
If you are interested in the Smart Lipo 'Laser Liposuction' in Cherry Hill for the face, jawline and neck, and you want to know more about the procedure, call (856) 751-7550 or click here to schedule a private consultation with Dr. Back today.
To read articles written by Dr. Back about Facial Procedures, click here!
Testimonials:
Feel good and pretty
Just a short note to thank you for accommodating me for all my appointments and for all the encouragement. I truly do feel good and pretty.
Robyn
*Individual results may vary
Ask Dr. Back: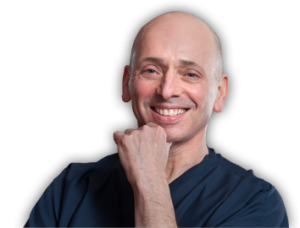 What can I expect after surgery?
Within the first few weeks after surgery, you'll see Dr. Back for follow-up visits (which will taper off in frequency over time) in order to check on the progress of your healing. Meanwhile, it's important for you to keep in mind that healing, of any form, is a gradual process. During the initial phases of recovery, you'll …
*Results will vary with each individual