Some women are born with beautiful, full, sensual lips only to see that with time, their lips begin to 'disappear' (especially the upper lip). As one ages, lips often flatten, losing their 3-D shape and distinctiveness. Lines begin to blend into the lip borders and the pout of the lower lip vanishes. Also, there are younger women who have never had the sensual, full luscious lips that they desire or whose upper and lower lips are not in proportion to each other. Modern "fillers" (Juvederm®, Restylane®, Volbella®, Teoxane's Teosyal RHA® ,and Belotero®) are usually the perfect answer for these issues.
Luscious Lips Consultation
Before undergoing a 'luscious lips' procedure at the Cosmetic Surgery Center of Cherry Hill, you will have a private, in-depth consultation with Dr. Back, who has earned a reputation as a one of the best cosmetic surgeons in the South Jersey and Philadelphia areas. After an examination, he will review with you everything you want and need to know, and together you will discuss your goals and his recommendations. All the details of the procedure will be reviewed, and you will also have ample time for questions. 'Before & After' photos of our previous patients' results are available to help new patients visualize the options available to them.
Luscious Lips Procedure
Fillers can be used to restore and reshape the lips to a fuller, more sensual shape. If done artistically and not to the extreme, the lips will look youthful, sensual, and beautiful with a defined border, lower lip pout, and fewer lines. Typically, they will be quite alluring. This office procedure takes 15-20 minutes. A numbing agent is applied to the skin, and the fillers come with a numbing agent mixed in to improve comfort during the injection/sculpting treatment. Fat injection/sculpting is also an option, but there are many factors to consider before making this choice.
Luscious Lips Recovery
Results are instant although there may be some mild swelling and/or bruising lasting less than 24 hours. Keeping the head elevated and minimizing stressful activities for just a few hours after treatment are the only recommendations. Results may vary.
Dr. Back makes it easy – click here for details!
If you are interested in the Luscious Lips procedure in Cherry Hill to achieve full, sensual lips, call (856) 751-7550 or click here to schedule a private consultation with Dr. Back today.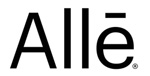 You could earn up to 250 Allē® Points on your Luscious Lips treatment!  Join our FREE Reward Program today! Earn every time you get treated so you can treat yourself!  Click here!
Read Dr. Back's article "The Art Of Creating Sensuous, Luscious Lips"
To read articles written by Dr. Back about Facial Procedures, click here!
People who viewed this page also viewed these pages:
*Results will vary with each individual