Melt Away A "Double Chin" – No Surgery / No Liposuction – With Kybella!!!
Kybella is an FDA approved, non-surgical, simple, 15 minute office treatment for the "double chin".  Without any surgical incisions, sutures, scars, lasers, or liposuction, the bulging, bothersome fat pocket under the chin and jawline can be literally dissolved – melted away – revealing a cleaner, more defined chin, a thinner neck, and an overall healthier, slimmer, more youthful look.  A double chin can make you look older, heavier, and less healthy.  And unfortunately this pesky trouble zone just under the chin is substantially controlled by genetics – diet and exercise are often of little help.  Think about those people you've seen lucky enough to be able to get rid of their under-chin fullness – when you look at them you can "tell they've lost weight" and they look healthier, fresher, right?  That's the kind of cosmetic magic that Kybella® treatments offer!
Kybella® – Consultation
You will have a private, in-depth consultation with Dr. Back where he will review with you everything you want and need to know. After an examination, together you will discuss your goals and his recommendations.  All the details of the procedure will be reviewed and you will also have ample time for questions.  Typical "before & after" photos as examples are on hand as a part of this process.
Kybella® – Procedure
Kybella® is a synthetic form of a powerful fat breakdown compound which is actually found naturally in the human body – in the gallbladder.  Your gallbladder secretes many molecules just like Kybella to help your body digest fat.  Kybella works to safely mimic this process when Dr. Back uses it to treat the fat pockets residing under the chin and in the neck.  A simple series of tiny injections under your chin starts this incredible fat melting process, without harming any other cells or the surrounding tissue. Your body then absorbs the dissolved fat into your lymphatic system – the same way broken-down fat by diet or exercise would naturally be eliminated.  Slowly but surely, your chin and neck begin to thin out and become more contoured and more defined.  Most people will see a significant difference beginning to appear after only their second treatment session.  A series of 2 – 6 treatment sessions will yield the overall best results for most patients, however individual results may vary.  For extra comfort, your neck/chin area skin will be numbed with a special cream for a few minutes before any actual treatment begins.
Kybella® – Recovery
No dressings, no garments
No special restrictions or complex aftercare
No surgical or postop "downtime"
Typically only minor discomfort, swelling and/or bruising for 1 – 2 days
To see Before & After photos, click here
Dr. Back makes it easy – click here for details!
If you are interested in how Kybella® in Cherry Hill can create a more youthful appearance, call (856) 751-7550 or click here to schedule a private consultation with Dr. Back today.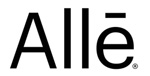 You could earn 400 Allē® Points with your Kybella® treatment! Join our FREE Reward Program today! Earn every time you get treated so you can treat yourself!  Click here!
To read more articles written by Dr. Back about Facial Procedures, click here!
People who viewed this page also viewed these pages:
*Results will vary with each individual