As we age, the cheeks tend to flatten and lose contour, creating a fatigued, flatter, and aged appearance to the face.  The flattening/deflating of the cheeks also accentuates any heaviness, sagginess or droopiness to the facial skin.  The artistic adding of small amounts of volume to the cheeks with Voluma® in a sculpting-like manner can restore, fill, and recontour the face in a subtle way that rejuvenates without calling any attention to what was done.  Voluma® is from Allergan, the highly respected and trusted makers of Botox® and Juvederm®.  Voluma® is a non-surgical injectable treatment, performed in just minutes for you by Dr. Back during your appointment in our office, just like other fillers used for treating lines and wrinkles or for plumping the lips.  Voluma® is a specially formulated filler, specifically designed for cheek rejuvenation.  Voluma® provides a very natural but slightly firmer support than other fillers – and results that can last up to 2 years after treatment!  Results may vary. Add volume, lift and an improved shape to your cheeks.  Look fresher, younger, lifted and less "tired"…with Voluma®!
Voluma® Consultation
Before choosing any cosmetic procedure at the Cosmetic Surgery Center of Cherry Hill, you will have a private, in-depth consultation with Dr. Back, who has earned a reputation as a one of the best cosmetic surgeons in the South Jersey and Philadelphia areas. After an examination, he will review with you everything you want and need to know, and together you will discuss your goals and his recommendations. All the details of the procedure will be reviewed, and you will also have ample time for questions. 'Before & After' photos of our previous patients' results are available to help new patients visualize the options available to them.
Voluma® Procedure
Voluma® comes in a single-use, pre-packaged sterile syringe as a crystal clear gel that is pre-mixed with a gentle numbing agent to improve comfort during treatment. Dr. Back uses sculpting techniques to improve shape and restore cheek fullness. Typically, a lifted, healthier, natural, and rejuvenated look is the result.
Voluma® Recovery
Mild swelling and/or mild bruising lasting less than 24 hours is common. There are no restrictions or precautions otherwise. Makeup, lipstick, and all normal activities can be resumed in one day. A repeat treatment is not usually necessary for several months.
Dr. Back makes it easy – click here for details!
If you are interested in learning more about how Voluma® in Cherry Hill can create a more youthful appearance, call (856) 751-7550 or click here to schedule a private consultation with Dr. Back today.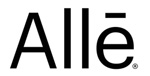 You could earn 300 Allē® Points on your Voluma® treatment!  Join our FREE Reward Program today! Earn every time you get treated so you can treat yourself!  Click here!
To read more articles written by Dr. Back about Facial Procedures, click here!
People who viewed this page also viewed these pages:
*Results will vary with each individual