Drooping of the breasts is a common problem many women face. This condition typically develops after childbearing, significant weight loss, or aging. Sometimes large, heavy breasts are responsible for very significant drooping (see Breast Reduction). Having the breasts lifted, tightened, and restored to a more youthful and shapely form is the goal of a breast lift. Addressing any asymmetries and re-sizing of the nipple/areola (if necessary) when it is re-centered on the breast are also parts of this common procedure.
Breast Lift Consultation
Before the breast lift procedure, you will have a private, in-depth consultation with Dr. Back, who has earned a reputation as a 'Top Doc' for cosmetic breast surgery in South Jersey. After an examination, he will review with you everything you want and need to know, and together you will discuss your goals and his recommendations. All the details of the procedure will be reviewed, and you will also have ample time for questions. 'Before & After' photos of our previous patients' results are available to help new patients visualize the options available to them.
Breast Lift Procedure
Breast lifts are an outpatient procedure usually requiring 3-4 hours. It is typically performed with a combination of both general and local anesthesia. Most commonly, an upside down 'T-type' lift works best, where the incisions end up hiding in the natural shadows, folds, and contours of the reshaped breast. The breasts are tightened, lifted, and reshaped to a more pleasing form. Symmetry is increased and the nipple/areolas are centered.
Breast Lift Recovery
Pain is usually not a prominent feature of this recovery. Patients are asked to follow some general restrictions for about 4 weeks, but most patients return to normal activities within a week or so. Swelling and bruising are usually mild. Pain pills and antibiotics will be prescribed by Dr. Back. Most often, dissolvable stitches are used. We provide a special bra that will help support the breast properly during the healing process. Most patients will be able to shower within a day or two after their procedure.
Dr. Back makes it easy – click here for details!
If you're interested in Breast Lift in Cherry Hill to have your breasts restored to a more youthful and shapely form, call (856) 751-7550 or click here to schedule a private consultation with Dr. Back today.
To read articles written by Dr. Back about Breast Surgery, click here!
Testimonials:
Great surgery experience
Thank you for a great surgery experience. You and your staff are the best!
Pat B.
*Individual results may vary
Ask Dr. Back: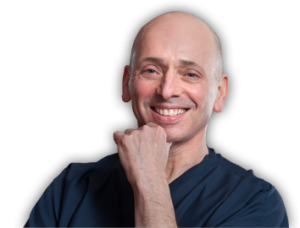 Do you offer financing?
We offer financing that allows our patients to more easily handle the costs of their procedures. We will do our best to meet your individual needs. We invite you to discuss all of your concerns so that we can help you achieve your desired results in a way that works and is convenient for you.
People who viewed this page also viewed these pages:
*Results will vary with each individual