Many women seek out breast augmentation because their chest / breast size is not in proportion with their frame. Others have a shape that is not as sensual as they desire. And then there are also the effects of having children and time itself, where previous assets may have 'been lost.' Creating a better shape, enhanced fullness and a beautiful, natural look is the goal. Enhanced confidence, self esteem, and feeling great are the added benefits!
Breast Augmentation Consultation
Before choosing from your options for breast enhancement, you will have a private, in-depth consultation with Dr. Back, who has earned a reputation as a 'Top Doc' for cosmetic breast surgery in South Jersey. After an examination, he will review with you everything you want and need to know, and together you will discuss your goals and his recommendations. All the details of the procedure will be reviewed, and you will also have ample time for questions. 'Before & After' photos of our previous patients' results are available to help new patients visualize the options available to them.
Breast Augmentation Procedure
Most often, Dr. Back prefers to perform a "behind the muscle" breast augmentation utilizing various types of both saline and silicone breast implants. This outpatient procedure (typically 1-2 hours) is best done utilizing a combination of both general and local anesthesia. Dr. Back uses a small incision hidden within the natural crease under the breast. Absorbable sutures are used, so no stitch removal will be necessary!
Breast Augmentation Recovery
Before your surgery, we provide you with detailed instructions for your recovery period, including all the post-operative 'Do's & Don'ts.' Usually, only a bra and some minor restrictions are needed after the procedure. It is very common to have swelling, bruising, and pain for the first few days after a breast enhancement. Dr. Back will prescribe pain pills that should help you through this process. Other than some general restrictions for one month, most patients will feel comfortable resuming typical daily activities in about a week. Most patients will be able to shower the next day after surgery.
Dr. Back makes it easy – click here for details!
If you are interested in Breast Augmentation in Cherry Hill and want to know more about your options, call (856) 751-7550 or click here to schedule a private consultation with Dr. Back today.

Join our FREE Reward Program today! Earn every time you get treated so you can treat yourself!  Click here!
To read articles written by Dr. Back about Breast Surgery, click here!
Testimonials:
Answered all my questions
Thank you for answering all my questions regarding my breast augmentation. I am looking forward to the procedure and I am excited to be a patient of yours! Thanks again!
June K.
*Individual results may vary
Ask Dr. Back: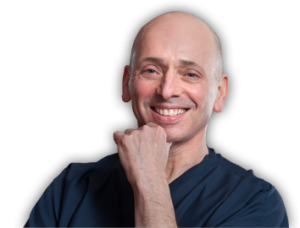 Can I get multiple procedures done at the same time?
Yes, it may be possible to do but it is not always advisable to do. Dr. Back believes that the best and safest outcomes are most often realized by limiting the risks and simplifying the recovery process.  Staying within reasonable limits of time in the operating room, and avoiding combinations of procedures that unnecessarily raise risk levels …
People who viewed this page also viewed these pages:
*Results will vary with each individual