To reduce a bulging, full appearing abdomen – what's better – liposuction or a tummy tuck?  Well, if the muscles underneath are loose and the skin has lost its tone and "snap back" (or if it is even slightly hanging), liposuction would make things worse, not better. These are issues best fixed by a tummy tuck. A tummy tuck will also result in a rejuvenated, cuter appearing belly button, and a "lifting" of the often loose or sagging tissues of the private area. Put all that together with flatter, tighter muscles and the removal of any excess skin and stretch marks, and you will understand why a "Tummy Tuck" is always in the "top three" (along with liposuction and breast implants) of most people cosmetic surgery procedures. Results may vary.
Tummy Tuck Consultation
Before scheduling your Tummy Tuck procedure, you will have a private, in-depth consultation with Dr. Back, who has earned a reputation as a 'Top Doc' for cosmetic surgery in South Jersey. After an examination, he will review with you everything you want and need to know, and together you will discuss your goals and his recommendations. All the details of the procedure will be reviewed, and you will also have ample time for questions. 'Before & After' photos of our previous patients' results are available to help new patients visualize the options available to them.
Tummy Tuck Procedure
This outpatient procedure usually takes 3-4 hours under general anesthesia. Dr. Back will tighten the muscles, remove as much excess skin and fat as possible, reshape the belly button, flatten the abdomen and "lift" the private area! This is all done using only two incisions – one low and under the bikini or panty line, the other hidden in the belly button. Often any c-section scar or lower abdominal scars can also be eliminated during the procedure.
Tummy Tuck Recovery
Drains are placed which are very soft, small, and flexible. They are typically removed in 5-7 days. An "abdominal binder" will provide support and compression and must be used for the next 3-4 weeks. Most patients will be able to resume their simple, daily activities after about 10 days. Heavy lifting and similar activities must be restricted for 3-4 weeks.
Dr. Back makes it easy – click here for details!
If you're interested in a Tummy Tuck in Cherry Hill to achieve a flatter stomach and a more youthful appearance, call (856) 751-7550 or click here to schedule a private consultation with Dr. Back today.
To read articles written by Dr. Back about Body Surgery, click here!
Testimonials:
Keep up the great work
A note of thanks for all that you've done. Keep up the great work! You're an exceptional doctor!
Lin
*Individual results may vary
Ask Dr. Back: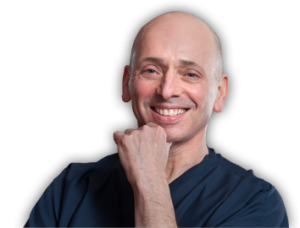 How can I best prepare for surgery?
As you meet with our team prior to surgery, we'll give you specific instructions on how to prepare for your procedure, including guidelines on: Eating and drinking Smoking (i.e., STOP!) Taking or avoiding certain vitamins and medications Carefully following these instructions will help your surgery and recovery to go more smoothly. In addition, Dr. Back and our staff will be available …
People who viewed this page also viewed these pages:
*Results will vary with each individual