The Verjú Green Laser treatment is a completely non-invasive, pain-free office treatment improves the appearance of cellulite for the abdomen, hips, thighs and buttocks! There are no incisions, no injections and no surgery!  Research proven in multiple clinical trials and FDA cleared as safe and effective, Verjú has no side effects, no aftercare, and no recovery time!
Dr. Back is the 1st Plastic Surgeon in the Northeast to introduce this amazing, new breakthrough technology!
How Does the Green Laser reduce cellulite?
The Verjú treatment uses a criss-crossing, low level green laser beams that sweeps harmlessly over your cellulite, triggering the release of fat from the bumpy fat cells under the skin. The cells collapse and shrink, smoothing out the skin. The released fatty lipids are picked up by your lymphatic system and pass out harmlessly through the body. At the same time, collagen is stimulated and strengthened, further enhancing the overall smoothing effect on the skin. Results can appear in as little as 2 weeks! Results may vary.
What is Cellulite Treatment like?
While you relax, use your iPad, or listen to music, the green laser light 'dances' across your skin and cellulite affected areas without any discomfort or heat whatsoever. 15 minutes later, you're done!  After the treatment, there are no restrictions and no downtime. You can resume your daily routine immediately. Typically, six treatments give patients optimum results! Results may vary.
Dr. Back makes it easy – click here for details!
If you are interested in a Cellulite Treatment in Cherry Hill and want to know more the Verjú Green Laser treatment, call (856) 751-7550 or click here to schedule a private consultation with Dr. Back today.
Results may vary.
For more Before & After photos of The Verjú Green Laser Cellulite Treatment, click here.
Read Dr. Back's article "Cellulite – What Is It And What Treatments Work Best?"
To read more articles written by Dr. Back about Body Surgery, click here!
Testimonials:
Left with greated confidence
I just wanted to send a note of great thanks to you and your office for being so wonderful through my pre to post operative times. I came to you with complete confidence due to all of the wonderful things that I've heard of you from your former patients. I had no idea I'd leave with an even greater confidence in you and your work. My breasts look and feel better with every passing day and I couldn't be happier. They are absolutely beautiful and I'll forever be thankful to you for giving them to me.
Jennifer O.
*Individual results may vary
Ask Dr. Back: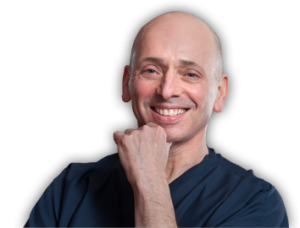 How does smoking affect my surgical result?
Smoking disrupts the healing process and increases the risks of developing complications after surgery. Most plastic surgery procedures are particularly vulnerable. Chemicals from smoking circulating in the bloodstream prior to surgery or during the fragile healing process can lead to infections, wound breakdown and even the "death" of skin and tissue, called "necrosis". Unattractive scars can …
People who viewed this page also viewed these pages:
*Results will vary with each individual