When it comes to improving the appearance and tone of your body, there are many different treatment options and procedures to consider.
Dr. Back's experience as a plastic surgeon can help you identify the procedure which will work the best and makes the most sense for you.
The first and most important question is this: What bothers you about your body? Talk to Dr. Back, and he'll work together with you to find the simplest and easiest solution that will help you achieve your goals.
If you are interested in improving your body appearance and want to know more about your options, click here to schedule a private consultation with Dr. Back today.

Year after year, liposuction is one of the most popular procedures in Cosmetic Surgery. The principle behind it is very […]
Read more about Liposuction

To reduce a bulging, full appearing abdomen – what's better – liposuction or a tummy tuck?  Well, if the muscles […]
Read more about Tummy Tuck

Just under the area where the front bra strap crosses the collar bone, towards the arm pit – a troublesome, […]
Read more about Bra-Strap Line Fat Liposuction

Under the arms, along your sides or flanks, extending down toward your hips – thick areas or even "rolls" of […]
Read more about Bra-Line Zone / "Back Fat" Liposuction

This unique technology is an advanced type of liposuction used by Dr. Back to sculpt especially hard, thick, or fibrous […]
Read more about Vaser/Ultrasonic Liposuction

Ready for your 'Mommy Makeover' with Dr. Lyle Back? It's time to get your pre-baby body back. Every woman deserves […]
Read more about Mommy Makeover

Many women are looking for a 'bigger back" and one of the best ways to achieve the look is to […]
Read more about Brazilian Butt Lift

Research is demonstrating more and more the value and uses of fat as a natural 'filler' in Plastic Surgery. And […]
Read more about Fat Injection Sculpting for the Body

The Verjú Green Laser treatment is a completely non-invasive, pain-free office treatment improves the appearance of cellulite for the abdomen, […]
Read more about Cellulite Treatment

Many women are troubled by protruding, exposed and enlarged inner labia (labia minora) which can develop during adolescence, after labor/delivery, […]
Read more about Cosmetic Vaginal Rejuvenation (Labiaplasty)

Loose or sagging skin that has lost both its tone or its ability to "snap back" will inevitably need some […]
Read more about Body Lift / Arm Lift

Strawberry Laser Lipo No recovery time – walk out and go back to your day! Non-invasive – no incisions, no […]
Read more about Strawberry Laser Lipo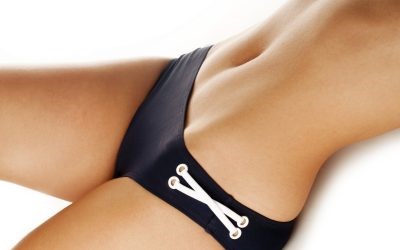 Although there is some crossover with the mini-tummy tuck, a monsplasty refers specifically to the reshaping, tightening, and flattening performed […]
Read more about Monsplasty / Pubic Lift (for FUPA)
*Results will vary with each individual