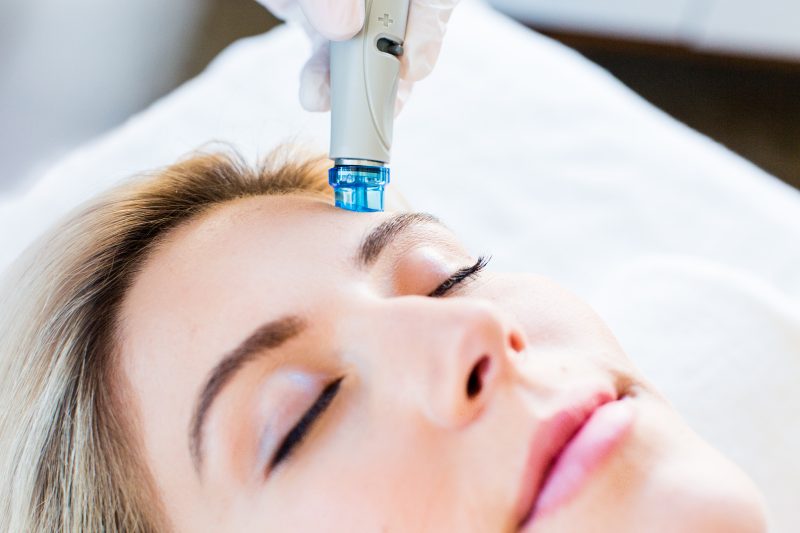 Pamper yourself and give your skin a fresh, dewy glow...and save $50.00!
---
Think of HydraFacials as super advanced forms of dermabrasion which cleanse, exfoliate, extract impurities and renew the skin using a gentle water based vortex technology instead of a harsh surgical abrading tool. The result is cleaner, brighter, firmer and healthier appearing skin for nearly all ages, complexions, and issues.
For a limited time – get a Lip Perk FREE when you have a Signature HydraFacial!
(a $50.00 value)
Enhance your HydraFacial results by combining the benefits of the Signature HydraFacial with the added benefits of Perk. The patented roller-flex™ technology loosens dirt, oil and dead skin cells around the lip area to gently exfoliate, while flushing and suctioning away impurities.  Nourish your pores and replenish you skin with vital antioxidants and nutrients.  Lip service exfoliates and perfectly primes lips with key ingredients such as peppermint oil and peony extract that lightly plumps the pout.
Call: 856-MAKEOVER
---
*Some restrictions apply. Call for details.