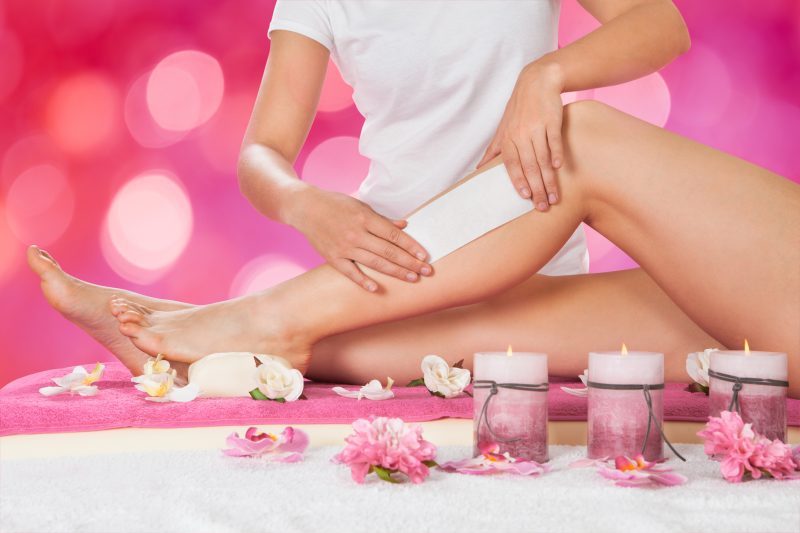 All Facial and Body Waxing - 10% OFF !!!
---
Waxing is a very popular method of hair removal that can leave the treated area silky smooth and hair-free for extended periods of time – usually much smoother and for much longer than shaving. The newly smoothed areas generally remain hair-free for 4-6 weeks, or even longer!
We love Nufree®  – a soy-based, anti-bacterial, anti-microbial, non-wax hair removal system that gently removes the entire hair, shaft, root, and bulb. Nufree® was developed over 25 years ago to help plastic surgeons gently remove hair from patients before surgery. It is safe for any area, completely botanical, and contains no honey, sugar or animal products.
Nufree® is heated to body temperature, then applied and used like a wax – but it is technically not a wax – it is much better! Unlike a wax, Nufree® never dries or sticks to the skin, making for much greater comfort over traditional waxing methods!
Waxing areas include: Eyebrow (shaping), Lip, Chin, Sideburns, Full Arm, Half Arm, Underarm, Back, Chest, Stomach/Abdomen, Full Leg, Half Leg, or Bikini areas. Brazilian, French, and other hair removal styles are also popular.
For a limited time – get 10% off ANY Facial or Body Waxing Treatment!
Call: 856-MAKEOVER
---
*Some restrictions apply. Call for details.