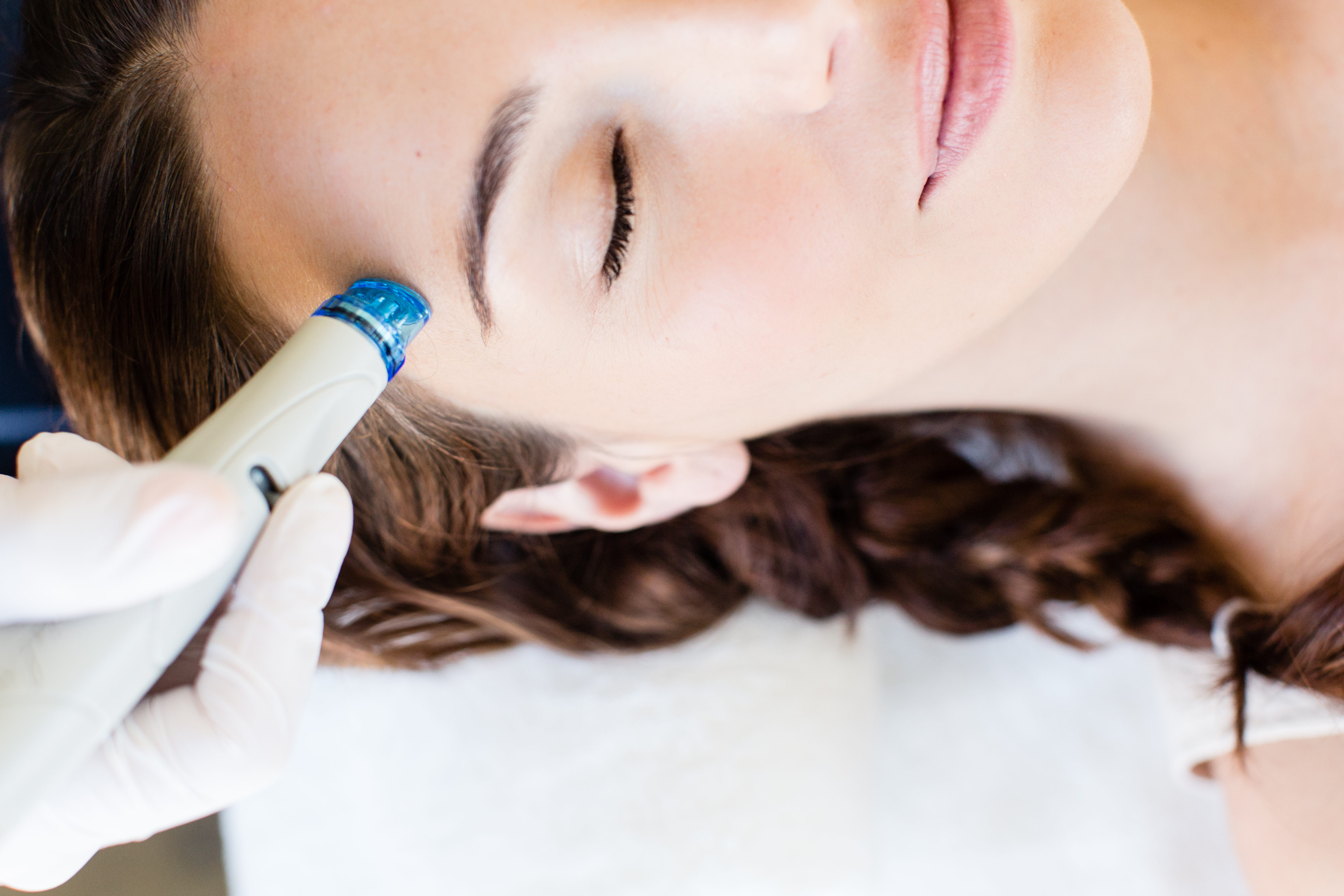 Smooth Out Your Skin With Microneedling Skin Rejuvenation
Purchase a Full Face Microneedling Skin Rejuvenation Package And Get A 60-Minute Platinum HydraFacial - FREE!
---
We love Microneedling Skin Rejuvenation – one of our most popular office procedures!  Microneedling gently generates thousands of microscopic channels in the deeper, functional layer (the dermis) of the skin, stimulating an increase in collagen production and new tissue growth, as well as smoothing and remodeling the skin. Microneedling treatments also stimulate the release of growth factors that enhance the body and fullness of the skin, promote scar softening and flattening and a general smoothing out of any wrinkles or lines in the area.
For a limited time – if you purchase a Microneedling Skin Rejuvenation Full-Face package of 6 treatments, you will get a 60-Minute Platinum HydraFacial – FREE ($325.00 value!).
Whether it is wrinkling, weathered skin, sun damage, pigmentation problems, or acne artifacts, almost anyone can benefit from a HydraFacial. Extractions from clogged pores are accomplished simultaneously, and painlessly, with the HydraFacial's vortex suction – patients have actually compared the experience to a relaxing facial massage!
Hurry – this offer expires 5-31-19.  Call today to schedule – 856-751-7550
Call: 856-MAKEOVER
---
*Some restrictions apply. Call for details.
Contact us today for more information:
856-MAKEOVER
---