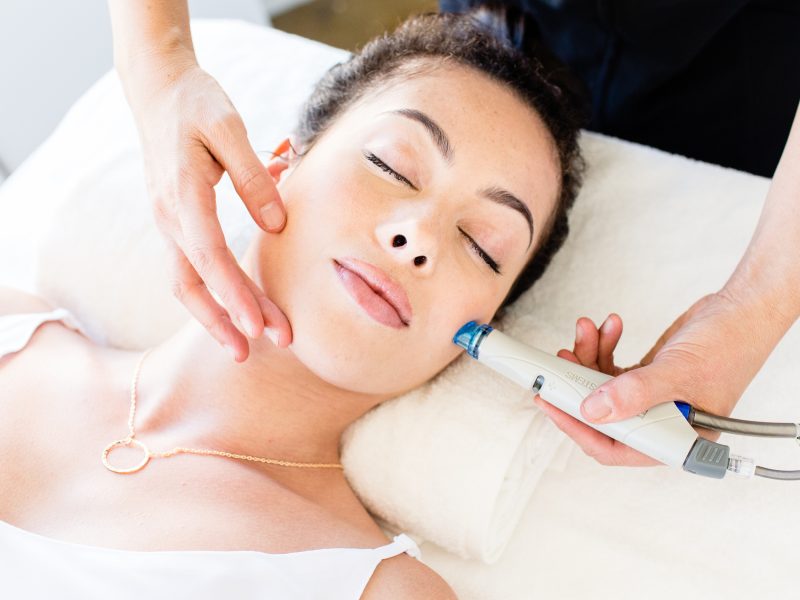 Summer Is Here - Give Your Skin A New, Fresh, Dewy Glow !
Purchase a 45 Minute Deluxe HydraFacial, and Receive a FREE Sunscreen
---
Summer is here! Being in the summer sun can dry out your skin.  The HydraFacial will deeply cleanse, extract, and infuse hydration, giving your skin a new, fresh, dewy glow.  For a limited time, purchase a 45 minute Deluxe HydraFacial, and get an eltaMD UV Facial SPF 30+ Sunscreen – FREE!!!  (a $26.00 value!)
Whether it is  wrinkling, weathered skin, sun damage, pigmentation problems, or acne artifacts, almost anyone can benefit from a HydraFacial. Extractions from clogged pores are accomplished simultaneously, and painlessly, with the HydraFacial's vortex suction – patients have actually compared the experience to a relaxing facial massage! At the end, our aestheticians can show you all the "dead skin, debris and clog material" removed from your face. Most people do want to see all the "gunk" that's been removed! "Booster" treatments are also often added to the HydraFacial to incorporate key skin care and collagen building  products to further enhance moisturization, radiance, firmness, and texture or to reduce pore size and oil production.
Call the office today to schedule!
Call: 856-MAKEOVER
---
*Some restrictions apply. Call for details.
Contact us today for more information:
856-MAKEOVER
---