We love Microneedling Skin Rejuvenation – no wonder it is one of our most popular office procedures!
Microneedling is a great non-surgical, non-laser, non-peel, relatively inexpensive option for the treatment of a variety of problematic skin conditions such as "weathered" skin, wrinkles, fine lines, and diminished elasticity, as well as for the treatment of scars from acne, trauma, or surgery.  Microneedling can also be effective in reducing stretch marks and for treating dark skin, variegated color, or dark hues issues (dyschromia / hyperpigmentation).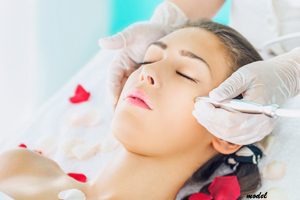 For a limited time…Get 6 Full-Face Microneedling Treatments for ONLY $1650!
(That's a $450.00 savings!)
Call the office to schedule your first
Microneedling Treatment today! 856-751-7550